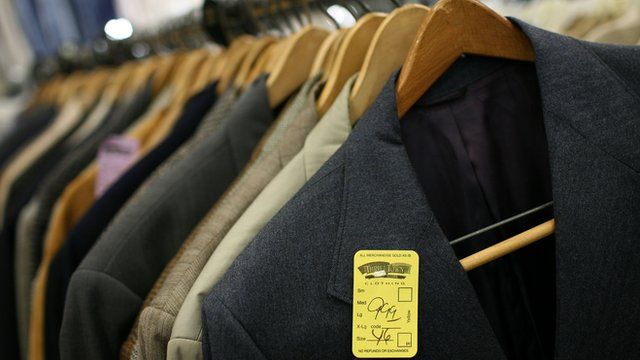 Video
Welsh charity shops fight rate relief cut
Charity shop campaigners are handing over a 22,600 name petition to the Welsh assembly in their bid to halt proposed cuts to business rate relief.
At the moment, Wales' 500 charity shops benefit from an 80% reduction in business rates on the high street, but a review recommends dropping that relief rate to just 50%.
Wendy Mitchell of the Charity Retail Association told BBC Radio Wales that the change would hit charities hard.
But Iestyn Davies, head of the Federation of Small Businesses in Wales, said his members were facing challenging times too.
Both put their case on the Good Morning Wales programme.