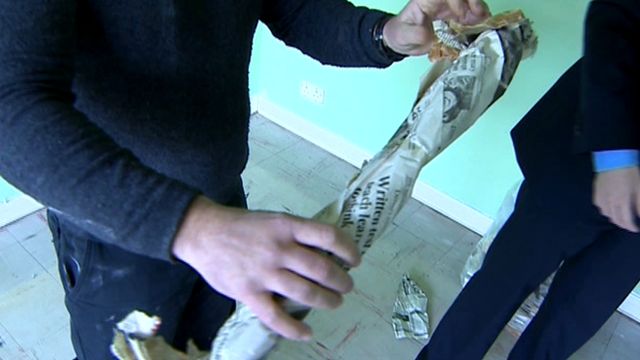 Video
Hidden guns and ammo arsenal found in Dinas Powys flat
A haul of shotguns, pistols and ammunition has been found hidden in a false wall and a wall storage heater during the renovation of a flat in Dinas Powys, Vale of Glamorgan.
More than 30 items were found, some wrapped in newspaper dated March 1996, which was just after the Dunblane Primary School massacre in Stirling, when a gunman shot dead 16 children and an adult before killing himself.
Legislation was introduced after the massacre banning ownership and possession of handguns.
South Wales Police have launched an investigation after Simon Berni uncovered the arsenal at the property in Dinas Powys.
11 Jan 2013

From the section

Wales