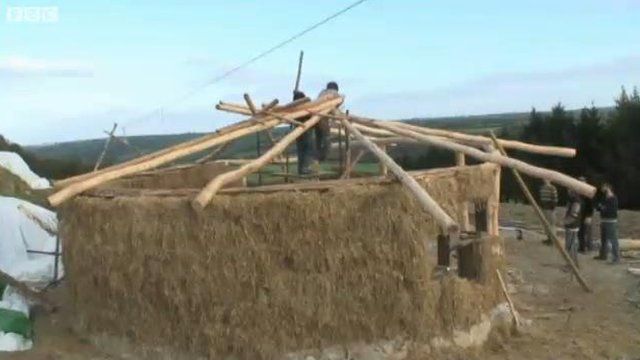 Video
Pembrokeshire eco village Lammas film shows in cinemas
A film showing life for families building a home in a Pembrokeshire eco village is being premiered at cinemas.
Residents won planning permission in 2009 to build a community of nine smallholdings at Glandwr designed to be low impact and self-sufficient.
Debates are being held after Tuesday's screenings of the film Living In The Future in Cardiff, Cardigan and Aberystwyth, involving residents.
Here, Lammas community residents tell independent film-maker and director Helen Iles more about the community.