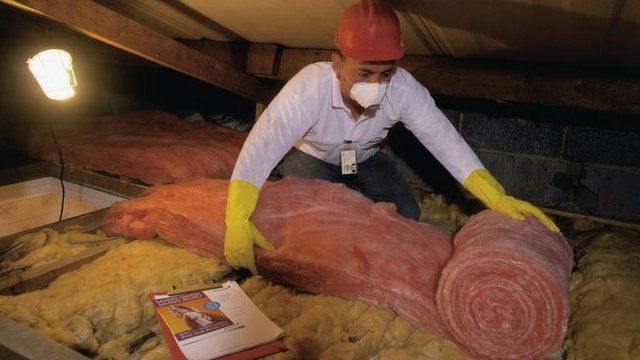 Video
'Energy efficiency' Green Deal launched by UK government
A new scheme to make homes more efficient is open to applications on Monday morning.
The UK government's Green Deal Cashback Scheme is a limited offer to householders in Wales and England to claim cash back on energy saving improvements like insulation, front doors, windows and boilers.
But there is a fear that householders and companies in Wales may benefit less because planning regulations here have not been relaxed, as they have in England.
For those accepted onto the scheme there will be nothing to pay upfront. The initial costs will be paid through a Green Deal finance plan, with repayments attached to a property's electricity bill.
Environment correspondent Iolo ap Dafydd reports.