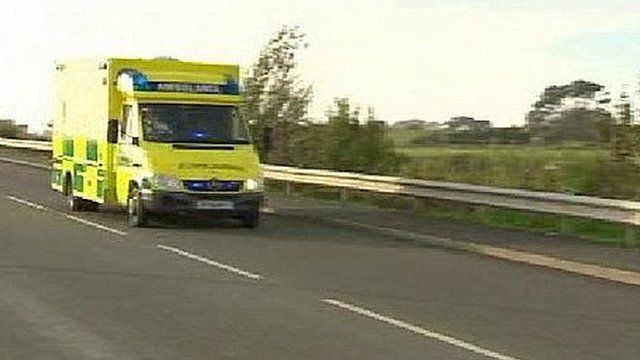 Video
Ambulance service miss emergency response times
Critically ill patients are being put at risk and urgent action is needed to sort out a struggling ambulance service.
That is the call from opposition parties after the latest statistics for December showed the ambulance service only managed to respond to 56.1% of the most urgent calls, within eight minutes.
It has now failed to hit the Welsh government's target of responding to 65% for seven months in a row.
The target in England and Scotland target is 75%.
Health correspondent Owain Clarke spoke to BBC Wales Today presenter Sachin Krishnan.