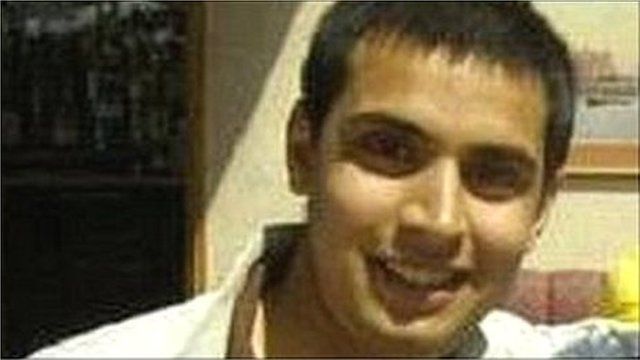 Video
Aamir Siddiqi: Hitmen Jason Richards and Ben Hope guilty
Two "staggeringly incompetent" hitmen have been found guilty of stabbing to death an innocent teenager after the killers called at the wrong house.
Aamir Siddiqi, 17, was murdered at his Cardiff home by Jason Richards, 38, and Ben Hope, 39, in April 2010.
The killers, who will be sentenced next Friday, had been told to murder a different man on a neighbouring street.
Caroline Evans reports.
Go to next video: Aamir 'heartbeat of our family'