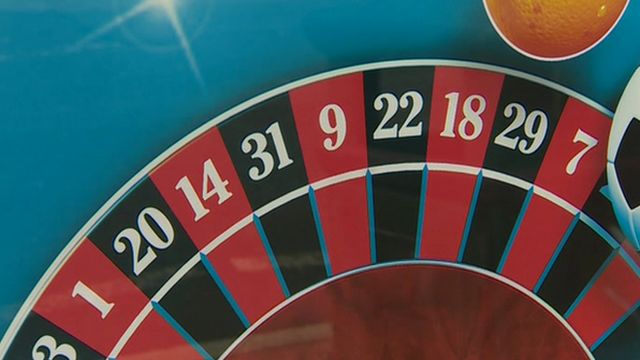 Video
Gambling machines 'like drug habit' in Wales Fairer Gambling says
Gamblers in Wales staked more than £1.5bn on electronic betting machines found in bookmakers and casinos last year, figures suggest.
It is the equivalent of £650 a year for every adult in Wales who gambled on fixed odds casino games machines.
Fairer Gambling, which lobbies for more regulation, described the machines as the "crack cocaine" of the industry and called for better regulation.
The Association of British Bookmakers denied there was a problem.
Paul Heaney reports.