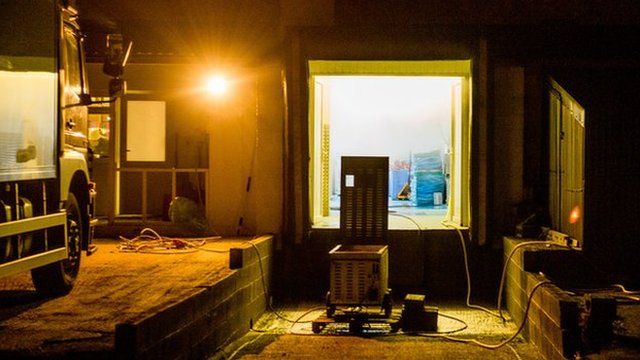 Video
FSA investigation continues into Farmbox Meats, Llandre
The probe into allegations of horsemeat mislabelling will be "relentless", the Food Standards Agency (FSA) has said.
It comes after a slaughterhouse in Todmorden, West Yorkshire, and a meat firm near Aberystwyth were raided by FSA officials supported by police.
FSA director of operations Andrew Rhodes told the BBC that the agency's investigations would continue until "there was nothing left to find".
The FSA suspended operations at both raided premises and seized paperwork.
Reporter Chris Dearden spoke to presenter Peter Johnson live from outside the premises of Farmbox Meats at Llandre, near Aberystwyth.