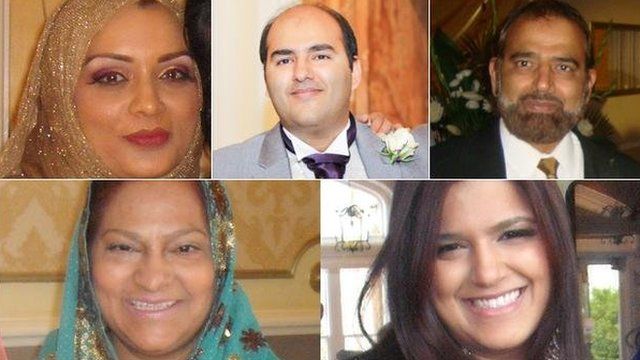 Video
Hundreds attend memorial for Newport family in Mecca taxi crash
The only survivor of a car crash has attended a memorial service for five members of one family killed on a pilgrimage to Mecca in Saudi Arabia.
One-year-old Mohammed Eisa Daniel has been called a miracle baby after surviving the taxi crash on 8 February.
Shaukat Ali Hayat, 56, his wife Abida, 47, eldest son Mohammed Isshaq, 33, his heavily pregnant wife, Bilques, and daughter Saira Zenub from Newport died.
Hundreds attended the memorial service in Newport.
Shaukat Ali Hayat's brother, Hayat Shazada, spoke to BBC Wales about the devastating crash.