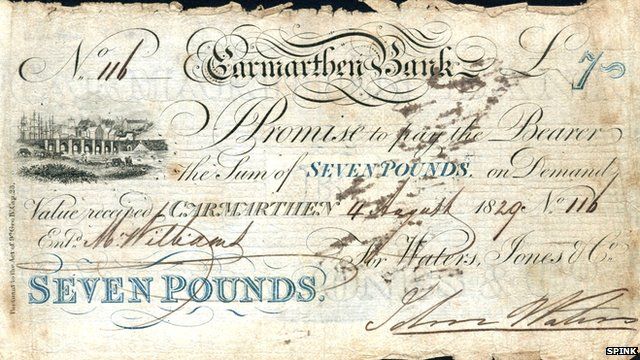 Video
Historic Welsh banknotes auctioned in London
A collection of historic Welsh banknotes is to be auctioned in London.
The rare 18th and 19th Century notes come from banks in Lampeter, Brecon, Carmarthen, Chepstow and Cardiff - and have been described as the most extensive and iconic selection ever assembled.
Tom Badley, a banknote specialist with Spink Auctioneers, told Bethan Rhys Roberts of BBC Radio Wales that the collection accumulated over 30 years is "rarer than rare".