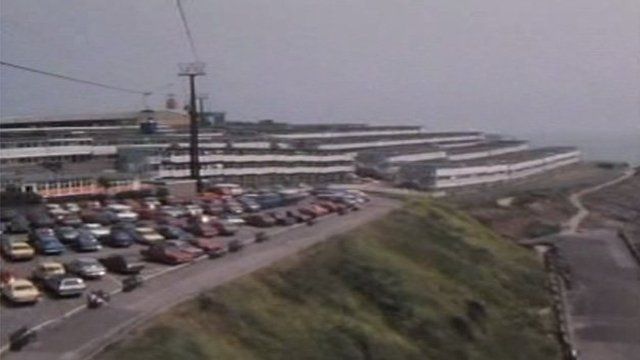 Video
Archive of Barry Island Butlin's holiday camp site
Gavin and Stacey found love there, and now part of the seaside town where the hit TV comedy was set is being given a facelift.
The former Butlin's holiday camp at Barry Island, which closed 17 years ago, will be transformed into a community venue.
Work on the project's first phase worth £692,000 is to start immediately.
Improvements in other areas, including the eastern promenade, are also being looked at to boost tourism.
Here is archive footage from BBC Wales in 1986, showing just what the old Barry Butlin's camp used to look like in its heyday.