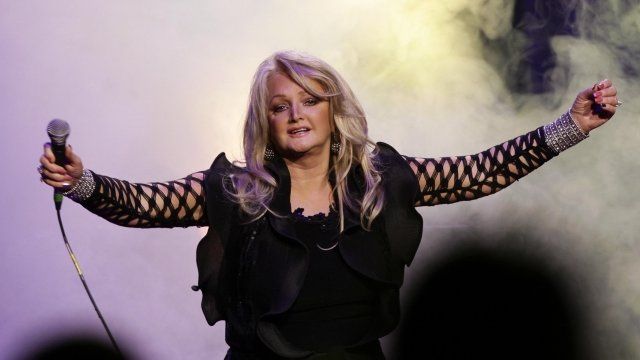 Video
Eurovision: Bonnie Tyler chosen to represent UK in 2013
Swansea-based singer Bonnie Tyler will be belting it out for Britain as UK representative at the 2013 Eurovision Song Contest.
The 61-year-old, best known for her 1983 hit Total Eclipse of the Heart, said she was "honoured" to be asked.
"I promise to give this everything that I've got for the UK!" she said in a statement.
Tyler, born Gaynor Hopkins in Neath, will be performing the song, Believe in Me, in front of an estimated 120 million viewers in Malmo, Sweden, on 18 May.
Carwyn Jones reports.