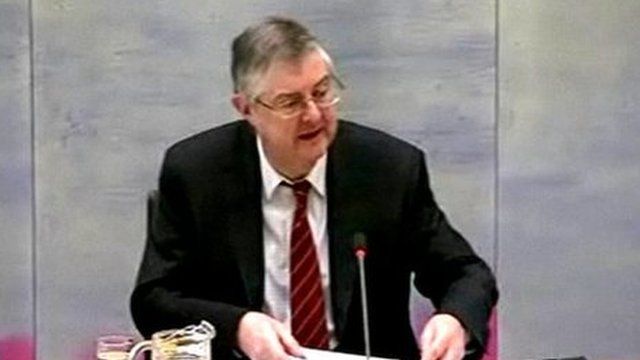 Video
'Mark Drakeford's health job comes at difficult time'
Health academic Prof Marcus Longley, director of the Welsh Institute for Health and Social Care at the University of Glamorgan, said new Health Minister Mark Drakeford is inheriting a difficult job at a difficult time.
It comes as health boards in Wales are trying to push through NHS reforms despite opposition from local campaigners.
Prof Longley told Bethan Rhys Roberts on BBC Radio Wales that the cabinet reshuffle with Lesley Griffiths' sideways move did not necessarily suggest any criticism of her work as the former health minister.