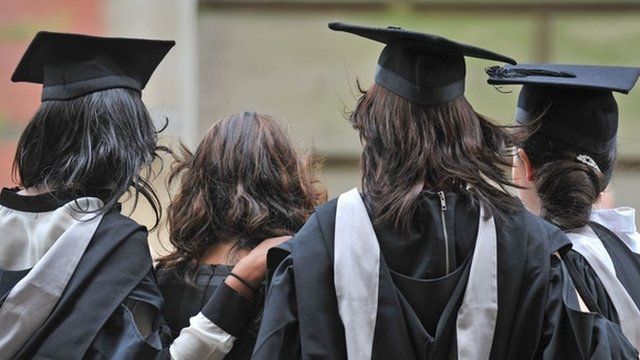 Video
Fees policy 'taking university cash' say finance directors
Finance directors of Welsh universities say the Welsh government's student fees subsidies are leaving their sector with an uncertain financial future.
They have told BBC Wales they can not be sure there will be enough money left for them after the subsidising of Welsh students who study elsewhere in the UK.
Welsh students pay fees of no more than £3,500 wherever they study, with the Welsh government supplying the rest.
Ken Richards, an academic economist who has been involved with student funding committees for the Welsh Assembly, spoke to Felicity Evans on BBC Radio Wales about the matter.