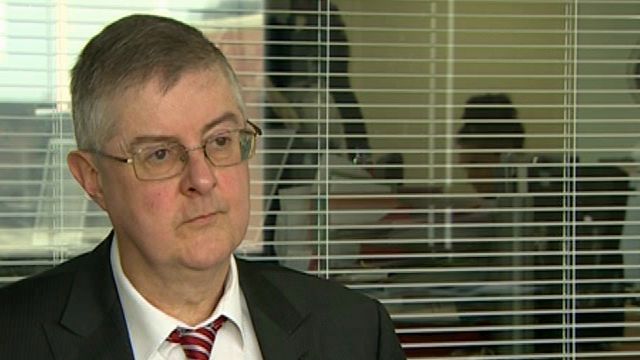 Video
Mark Drakeford refuses to rule out NHS boards not balancing books
The health minister has refused to rule out the possibility that some health boards in Wales could fail to balance their books by the end of the financial year.
But in an interview with BBC Wales Mark Drakeford says he was confident that the Welsh NHS "as a whole" would "live within its means".
If health boards do overspend this year then Mr Drakeford said he would expect detailed explanations from managers about why they had failed to reach their cost cutting targets and would look for "compelling set of reasons" from them.
The previous Health Minister Lesley Griffiths had indicated that she would be willing to sack managers if they did not succeed in balancing their books at the end of the financial year.
As well as health budgets, Mr Drakeford also spoke to BBC Wales health correspondent Owain Clarke about his determination to ensure that legislation for a new opt-out system of organ donation is passed.
Minister warns on health spending
25 Mar 2013

From the section

Wales