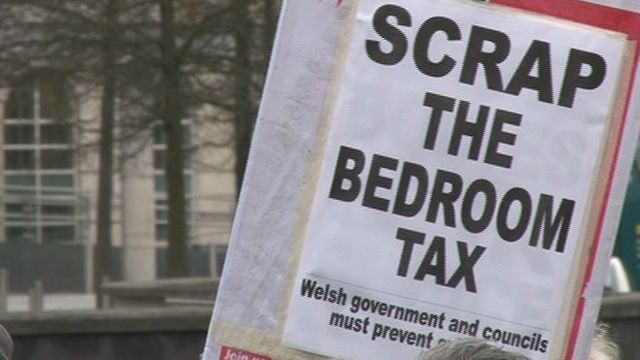 Video
Benefit changes fair says Conservative MP Glyn Davies
Changes to the benefits system are coming into force, which will see housing association and council tenants of working age will see benefits cut if they are deemed to have spare bedrooms.
It means a 14% cut for one spare room and 25% for two.
The UK government says such tenants should contribute to rent if a home is bigger than needed, but the Welsh government is "extremely concerned".
Work and Pensions Secretary Iain Duncan Smith has said the current system of benefits had to be reformed because it was "unfair".
Conservative Montgomeryshire MP Glyn Davies told Sunday Supplement presenter Vaughan Roderick on BBC Radio Wales he believes the new system is fair.