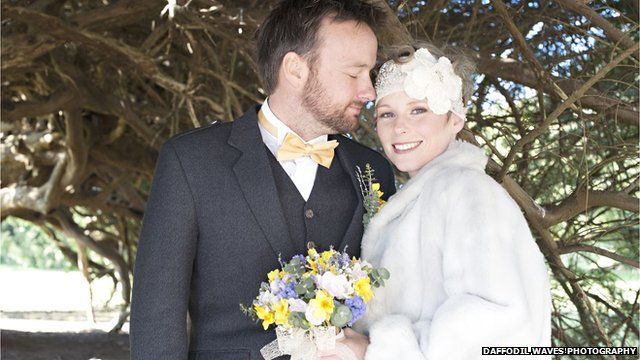 Video
Aberglasney Gardens chosen for couple's 40th wedding ceremony
A couple who are exchanging marriage vows in locations around the world chose a druid ceremony in Carmarthenshire for their 40th wedding celebration.
Lisa Grant and Alex Pelling, from Hull, are spending three years travelling around the world trying out global wedding experiences.
So far the pair have driven from Canada to Brazil and have taken part in ceremonies adhering to local cultures and traditions, including a tribal event in Panama where guests were topless and an Andean ceremony in Peru.
Their latest was at Aberglasney Gardens on Wednesday.
They will now continue their trip by driving to Australia via Africa and Asia, taking part in ceremonies along the way.
They plan to return to one favourite location in 2014 and marry officially.