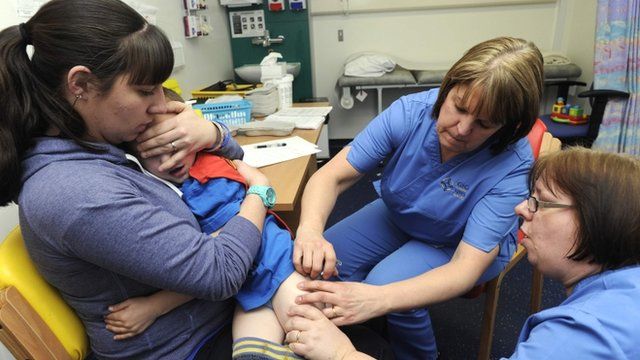 Video
Measles in Wales: Cases 'could easily double'
Fears have been raised that the measles epidemic could spread from Swansea as a health expert warned that no part of the UK is safe from the disease.
The number of cases in the outbreak has risen to 693, but Public Health Wales (PHW) believes that 40,000 children remain unvaccinated across Wales and could be at risk.
More hospitals are offering free MMR vaccinations across south Wales in a bid to tackle the epidemic.
Dr Meirion Evans of PHW said that the outbreak could last until the school summer holidays and that numbers could "easily double".
He told Peter Johnson on BBC Radio Wales that there were still as many as 6,000 children in the Swansea area who had not had both recommended MMR jabs.
Go to next video: Health chief urges MMR immunisation