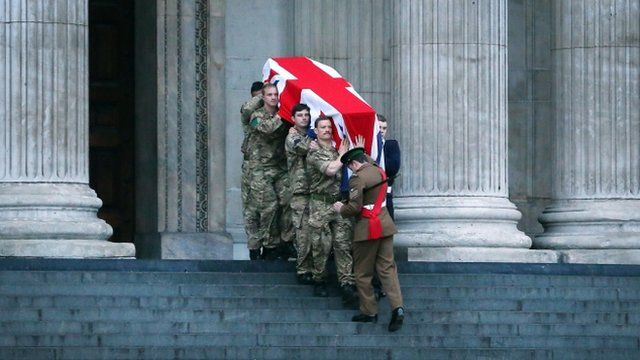 Video
Alun Cairns and Kim Howells on baroness Thatcher
Crowds have gathered outside St Paul's Cathedral ahead of Baroness Thatcher's ceremonial funeral.
Meanwhile, her legacy continues to divide opinion.
In London, Radio Wales' Good Morning Wales presenter Bethan Rhys Roberts spoke to Conservative MP for the Vale of Glamorgan Alun Cairns, who is attending the funeral.
She also spoke to Kim Howells - former chair of the parliamentary Intelligence and Security Committee and former Labour Counter Terrorism Minister - who is not going to the funeral.