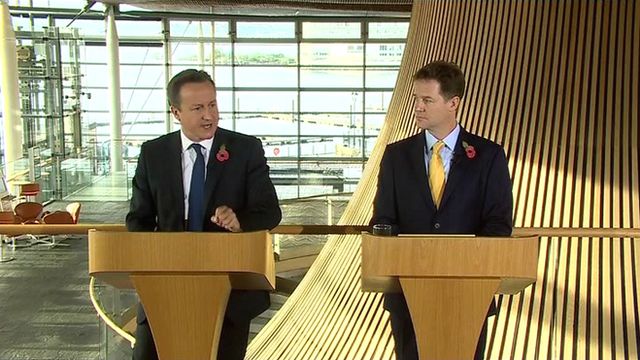 Video
Cameron reveals tax raising powers for Welsh government
The Welsh government will be offered some control over income tax subject to a referendum, Prime Minister David Cameron has said.
He and Deputy Prime Minister Nick Clegg announced new financial powers for the devolved administration.
They include control of the stamp duty paid by house buyers and powers to finance upgrades on the M4.
It follows the publication of the Silk report last year which said the Welsh government should have new tax powers.
Mr Cameron and Mr Clegg addressed assembly members at the Senedd in Cardiff Bay.
Go to next video: Cameron backs devolution tax powers