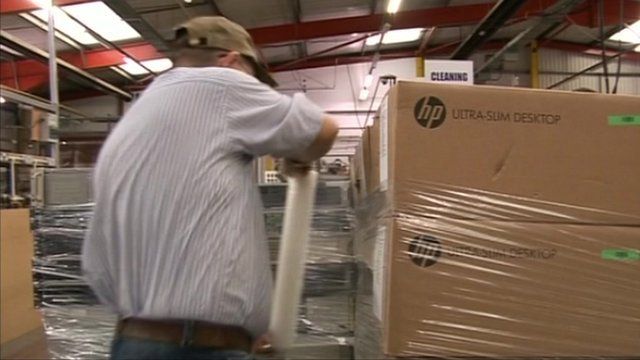 Video
Former Remploy plant at Porth, Rhondda, expands
In the week that former workers at the Remploy factory in Wrexham were made redundant for the second time in 18 months, there is good news for some staff who worked at the Remploy site in Porth.
More than half of the 56 workers at the computer recycling factory kept jobs when it was taken over by management.
It has gone on to grow its business and is looking to take on more staff in the future.
Carl Roberts went to see some of the work being done at the site for BBC Sunday Politics Wales.