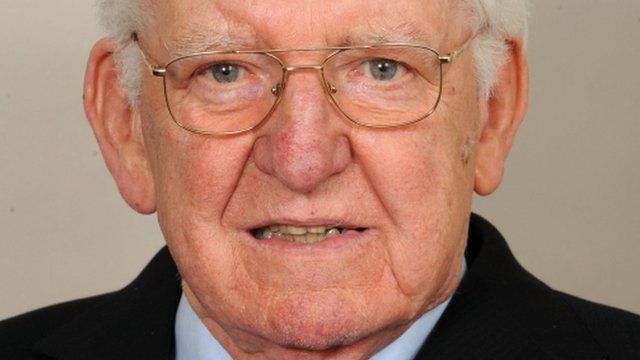 Video
An obituary to Lord Roberts of Conwy, who died aged 83
Lord Roberts of Conwy has died at the age of 83.
He piloted the Welsh Language Act in 1983 and as Wyn Roberts served as Conservative MP for Conwy from 1970 until his retirement from the House of Commons in 1997.
During 18 years of government, he was the longest-serving minister in the same department.
Welsh Secretary David Jones called him "an extraordinary man" and a "powerful exponent" of the Welsh language.
Political correspondent Tomos Livingstone looked back at his life for BBC Radio Wales and said he enjoyed a long career in the frontline of Welsh politics although he did not always see eye to eye with Margaret Thatcher.
Go to next video: Thatcher defied bomb, says Lord Roberts