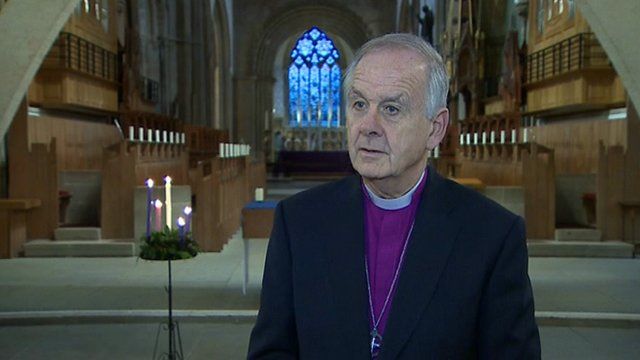 Video
Mandela at heart of Archbishop of Wales' Christmas message
The Archbishop of Wales will use the example of Nelson Mandela's life to focus on forgiveness and reconciliation during his Christmas message.
Dr Barry Morgan will say the former South African president, who died earlier this month, "refused to hate those who had imprisoned him, and sought reconciliation with the government responsible for it".
He will be preaching at Llandaff Cathedral on Christmas Day.
He spoke to BBC Wales reporter Teleri Jones, who began by asking him what the highlights had been for the Church in Wales this year.
Go to next video: Pope condemns 'wastefulness'