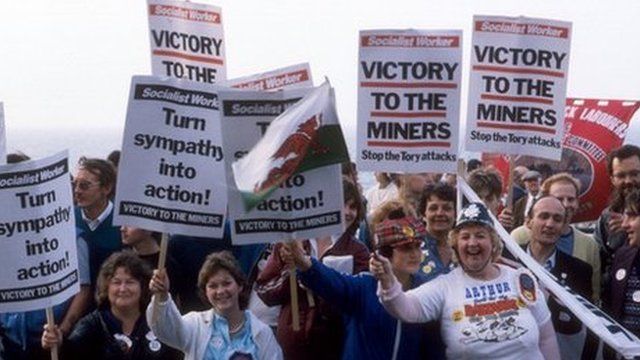 Video
Margaret Thatcher met miners' wives during strike, papers show
Margaret Thatcher secretly met the wives of working miners during the strike of 1983/84, newly-released government papers reveal.
The meeting in Downing Street was held at the request of the wife of a south Wales miner who had defied the strike.
Prime ministerial files released by the National Archives give an insight into the government's thinking as it took on the miners.
Mrs Thatcher had regular updates on coal stocks and the dispute's progress.
Parliamentary correspondent David Cornock reports.
Go to next video: Miners strike photographer returns