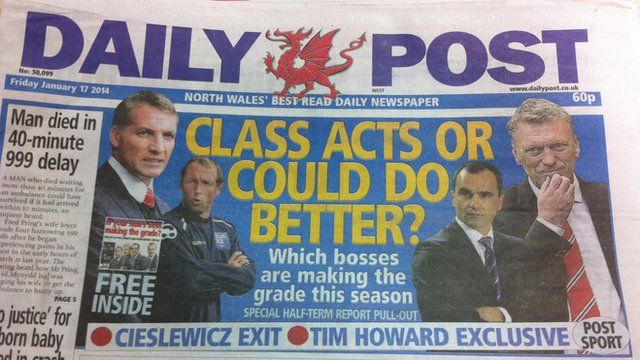 Video
Daily Post newspaper stops sales outside north Wales
The Daily Post newspaper will no longer be sold outside north Wales.
Trinity Mirror, which owns the paper, said only about 80 copies were sent to south Wales every day and all were in the Cardiff area.
The firm said the move was largely down to a change in the habits of readers, who could still access the paper online or on its mobile app and tablet forms.
The Welsh government said it was concerned by the announcement as a sign of declining media presence in Wales.
Mike Unger, a former editor of the Daily Post, told Mai Davies on the BBC's Good Morning Wales programme he was disappointed at the news.
Go to next video: The Sun 'interested' in Wales office