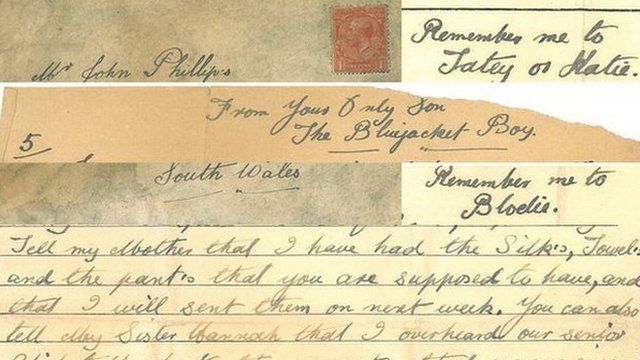 Video
World War One serviceman's letter delivered after 98 years
A World War One letter by a sailor stationed in Orkney is to be picked up by his family - 98 years after it should have been posted home to Wales.
Signed "Your Blue Jacket Boy" and dated December 1916, it was found behind a fireplace in island's capital of Kirkwall more than 60 years later.
Now nearly 100 years after David John Phillips penned the letter from his navy base, researchers have tracked down his granddaughter.
Kate Morgan reports.
Go to next video: Brothers behind Pack Up Your Troubles