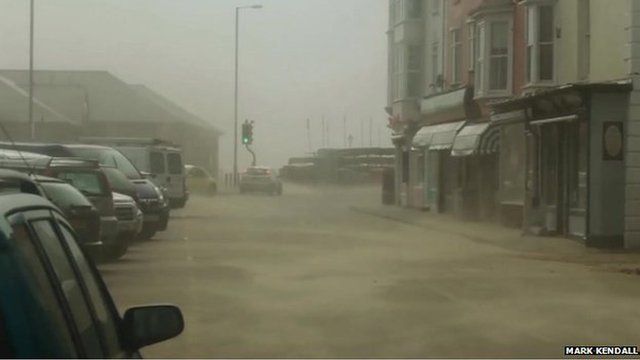 Video
Storm damage costs £1m in Gwynedd, says council leader
Gwynedd council leader Dyfed Edwards says damage from recent storms is proving costly with a number of schools and a leisure centre shut due to concern about public safety.
"We have got a calculator permanently working out a running total," he said.
"The last time I looked it was something not far from £1m and that will have an effect on our budget.
He told Mai Davies on BBC Radio Wales he would be asking the Welsh government for financial help,
Go to next video: 'Real battle' to restore power quickly