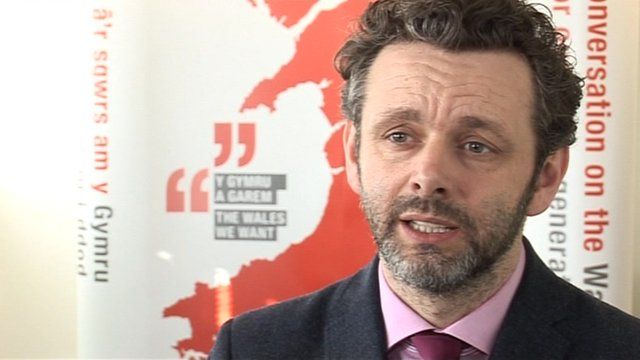 Video
Michael Sheen says child poverty in Wales has to stop
Hollywood star Michael Sheen has launched a 'national conversation' to find out what people in Wales think about issues like the health service, jobs and climate change.
Responses will shape the long-term policies of the Welsh government, as part of its 'The Wales We Want' initiative.
The actor spoke to BBC Wales reporter Carwyn Jones about the importance of the debate, the state of arts provision in Wales and child poverty in his home town of Port Talbot.