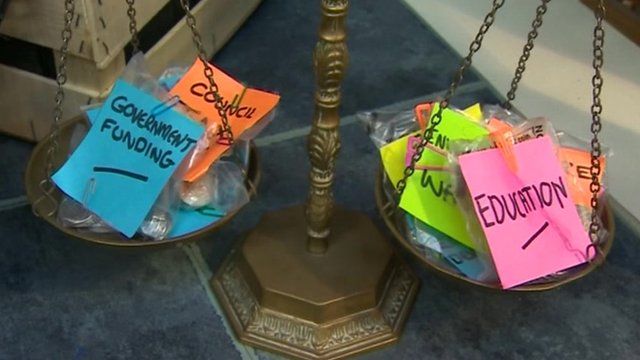 Video
Council tax rise averages £42 a year, says WLGA
Councils will charge taxpayers on average an extra £42 a year from April after all 22 local authorities in Wales set their council tax.
Services are facing severe cutbacks in many parts of the country with increases in council tax being used to help relieve some of the pressure.
Economics correspondent Sarah Dickins has been looking at how the role of councils has changed over the past few decades and why more changes lie ahead.
Go to next video: 'Massively difficult decisions to make'