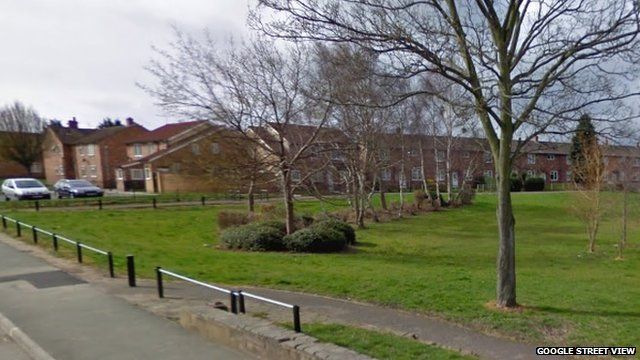 Video
Caia Park resident says anti-social behaviour 'horrendous'
A police inspector says "kids are destroying" a Wrexham housing estate as officers increase patrols to cut down on anti-social behaviour.
Caia Park community councillors asked for help after a spate of incidents with cars damaged, stones thrown at windows and garden fences ripped up.
Many of the children carrying out the vandalism are aged under 10.
Wrexham council said court action and eviction was possible if tenants' children are found to cause problems.
"It's horrendous," said Edna O' Hagan who has lived on the estate for 13 years.
"I'm out all day and I don't know what I'll come back to. It's not just me.
"Lots of people on my street have had eggs and mud thrown at their front windows, windows broken, fences broken."
Sarah Easedale reports for BBC Radio Wales.