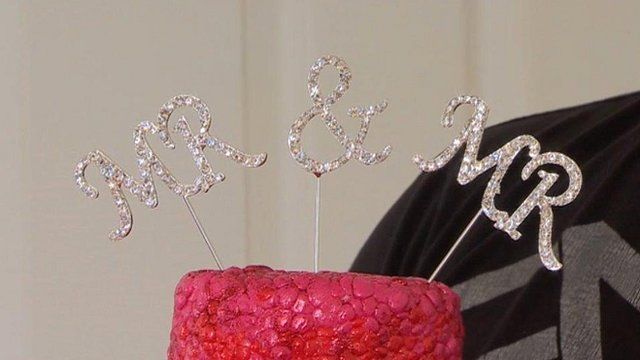 Video
Gay weddings 'will help young,' campaigner says
The introduction of same-sex marriage will help boost the confidence of young gay people struggling to come to terms with their sexual identity, says a gay rights campaigner.
Jamie Henderson, of Bridgend LGBT Forum, is the coordinator a wedding-theme parade taking place in the town to mark the change in the law.
Speaking to Radio Wales' Kayleigh Thomas, Mr Henderson, who is planning to marry next year, said the day was something to celebrate.