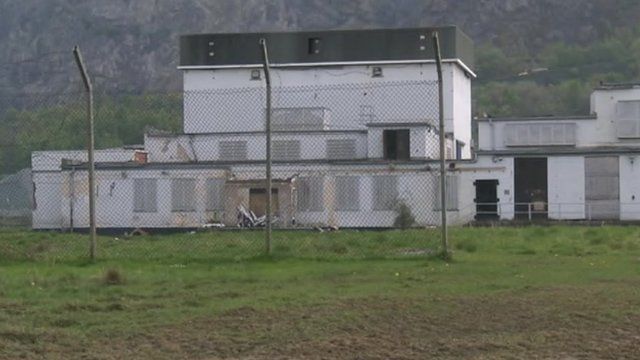 Video
Criggion radio station: Secret World War Two and Cold War for sale
There are calls for a former secret radio station in Powys to be saved as a community asset.
A lease for the former Criggion Radio station site, near Welshpool, ended on Wednesday and it is now up for sale.
Opened in 1942, the station was used for communications between the Admiralty and the Royal Navy in World War Two and later the Cold War, but since being decommissioned in 2003 it has fallen into disrepair.
Charlotte Dubenskij reports.
Go to next video: Clash of Cold War rivalries