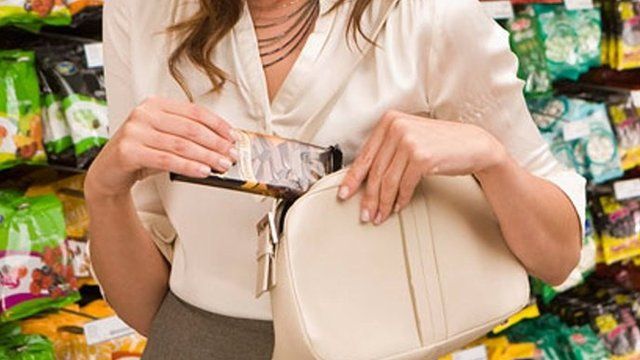 Video
Calls made for more visible shoplifting deterrent
More visible deterrents are needed to tackle shoplifting, north Wales' police and crime commissioner Winston Roddick has said.
Mr Roddick said it was imperative the problem was curbed in the area where the town's Asda saw the highest level of shoplifting of any store in Wales in the past three years.
The figures compiled by BBC Wales found food was the biggest target for store thieves and the chain was the most hit by shoplifters in three Welsh police forces areas.
Asda said it took such crimes seriously but shoplifters accounted for a tiny fraction of people visiting its stores.