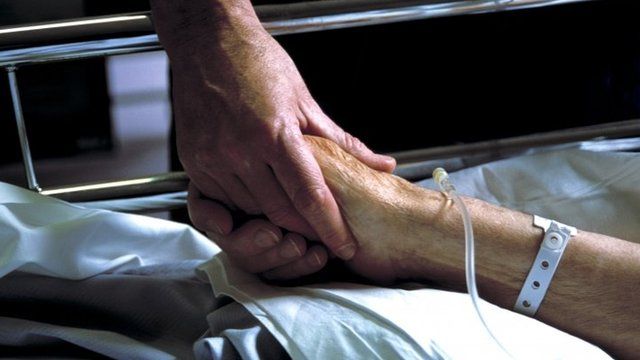 Video
Assisted dying option would provide a comfort, says Yvonne Tustin
Plans for a new law on assisted dying lack proper safeguards, says one of the country's most eminent end-of-life doctors.
The bill before the House of Lords would allow doctors to prescribe a lethal dose to terminally ill patients with less than six months to live.
Supporters say it would give people control over when they die.
But Baroness Ilora Finlay, an adviser to the Welsh government on palliative care, said it would be "too dangerous".
But Yvonne Tustin from Carmarthen, who was diagnosed with motor neurone disease two years ago, told BBC Wales just having assisted dying as an option would provide some comfort.
Go to next video: Assisted dying 'a dangerous path'