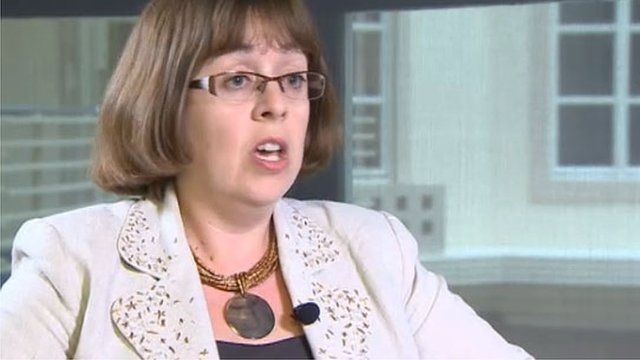 Video
CMI: Gender pay gap narrower in Wales
Women managers earn almost £4,000 a year less than their male counterparts, according to new figures from the Chartered Management Institute (CMI).
The situation in Wales is better than other parts of Britain, but on average women managers earn around £26,000 annually and men around £30,0000.
Across Britain there is a 23% gender pay gap, nearly double that in Wales.
The survey analysed the pay of 1,620 professional workers in Wales and found the widest gap between men and women aged between 45 and 60.
There is also a persistent gap involving bonuses.
Petra Wilton of the CMI said the strong public sector in Wales - with jobs in health and education - was one reason for a narrower gap in Wales, but there was still an issue and ignorance of the situation.
Go to next video: Dagenham women take centre stage