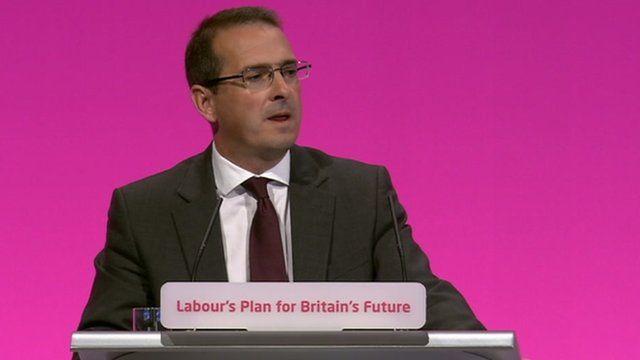 Video
Labour's Owen Smith attacks 'gulf in wealth' and low wages
Low wages and high room charges at the Nato summit venue in Newport showed the "gulf in wealth" in Britain, the Shadow Welsh Secretary Owen Smith has said.
He told the Labour Party conference in Manchester that it was unacceptable in "one of the richest countries on earth".
Mr Smith said Labour would rebuild and rebalance the economy by setting a national wage of at least £8 an hour.
Go to next video: Jones calls for 'home rule all round'