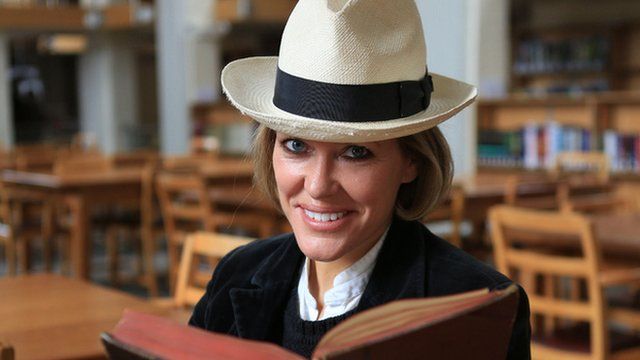 Video
Cerys Matthews shares passion for Mabinogion Welsh folk tales
Singer and radio presenter Cerys Matthews is sharing her personal passion for a collection of Welsh folk stories dating back centuries in a new TV documentary.
The Mabinogion is made up of 11 tales set in a magical landscape featuring magical white horses and heroic men.
Matthews visits the Bodleian Library in Oxford to examine the 14th Century manuscript - The Red Book Of Hergest - which includes four of the stories.
The documentary is part of The Secret Life of Books series on BBC Four.
Matthews told BBC Radio Wales she was delighted to recreate and bring the stories to life for a TV audience.
Go to next video: Laurie Lee commemoration walk opened