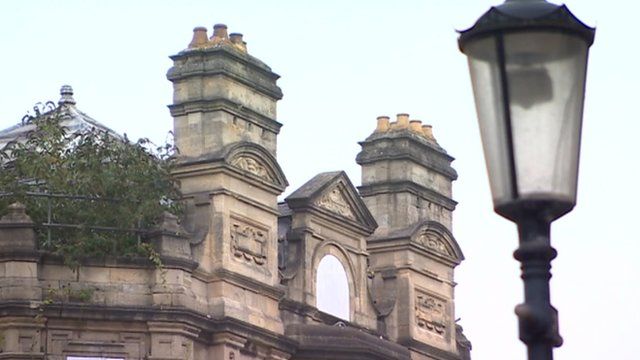 Video
Coal Exchange needs to be saved, says MP Stephen Doughty
An MP is calling for support to save one of Cardiff's most historic buildings.
The Coal Exchange in Cardiff Bay was an important docks trading centre in Victorian times, and the place where the first £1m cheque was signed.
In recent years it was used mainly as a music venue and conference centre before closing in 2007 for a revamp which never happened.
The most recent owners of the building went into liquidation earlier in September, and there are fears for its poor state of repair as winter approaches.
Cardiff South and Penarth MP Stephen Doughty has called for people to join forces to save the Coal Exchange from further decay.
Steffan Messenger reports.
Go to next video: Coal Exchange 'needs to be saved'