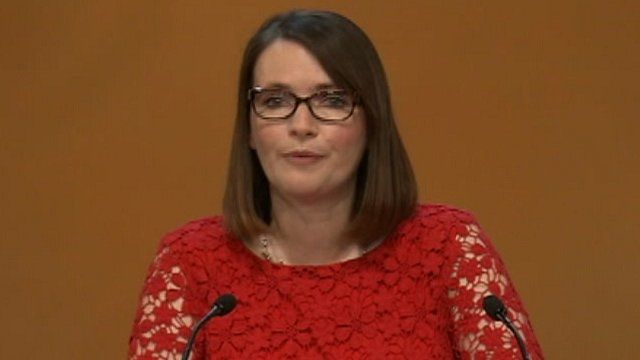 Video
Liberal Democrats call for more Welsh powers
Welsh Liberal Democrat leader Kirsty Williams has told the national party conference it was time Wales had a "proper parliament".
She said the Scottish referendum had been a lesson that people across the UK wanted more of a say over their future.
Speaking in Glasgow, Ms Williams called for a federal system made up of four equal nations.
Deputy Prime Minister Nick Clegg also said the Lib Dems would press ahead with devolving more powers to Wales if they were in government after the next election.
From the conference, parliamentary correspondent David Cornock reports.
Go to next video: 'Wales must have proper parliament'