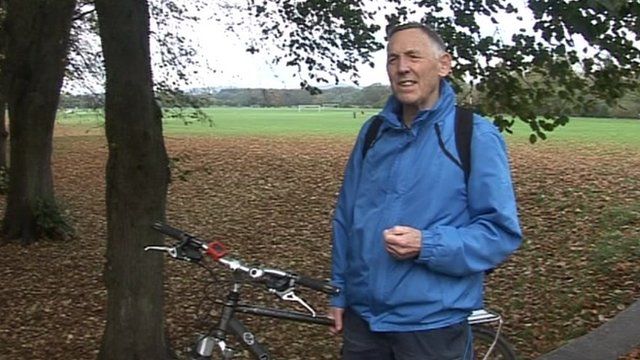 Video
'Proud' to be part of Caerphilly Cohort Study on health
One of the participants of a study which suggests healthy living can significantly cut the chances of developing chronic illness said it was a privilege to take part.
The Caerphilly Cohort Study has tracked the lifestyle habits of middle aged men living in the county from 1979 to the present day, looking at the influence of environmental factors on diseases such as dementia and cancer.
Leighton Jones, who keeps fit by cycling regularly, said it was nice to think he was part of something that might benefit others.
Go to next video: Healthy lifestyle 'wake-up call'