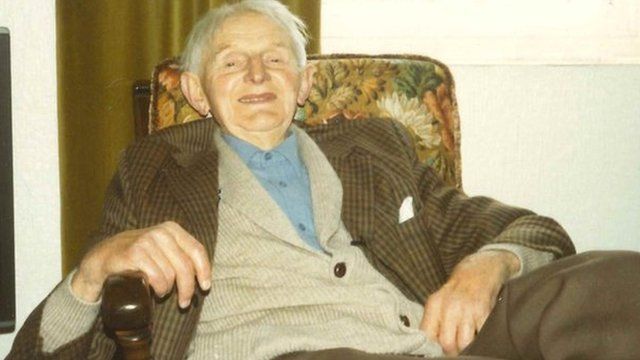 Video
World War One Veterans voices: Gunner William Jones
Remembrance Day this year has special resonance as it also marks the centenary of the early months of World War One.
All the old soldiers from Wales who returned are now dead but the stories of those who survived were recorded for the archives of the Imperial War Museum in the 1970s and 1980s.
Gunner William Jones, from Brynamman, Carmarthenshire, went down the pit aged 14 and joined the Royal Field Artillery in 1915.
He served with C Battery, 122nd Brigade on Western Front, including at Mametz Wood on the Somme in 1916. After the war, he returned to mining but still had nightmares about the war.
He tells a story about how he switched to Welsh to confuse the Germans, who were listening it.
You can hear more of the archive interview on the Imperial War Museum website
Go to next video: The legacy of World War One