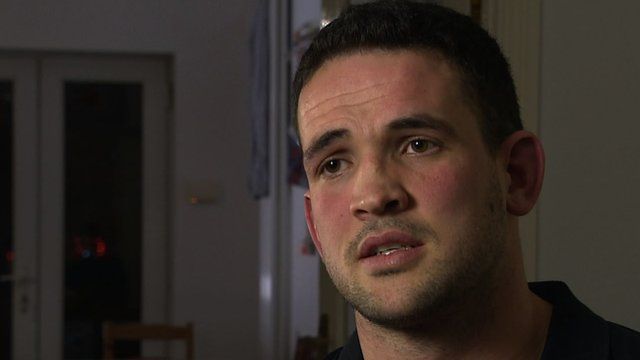 Video
Rugby player Bedwyr Harries: I didn't know how to drive home
Multiple blows to the head from playing rugby may accelerate brain ageing and potentially lead to early dementia, according to a Welsh academic.
Prof Damian Bailey carried out research on 280 current and retired players, but while his work is yet to be published it could be the first study suggesting a clearer link.
Bedwyr Harries, 27, has taken a step back from rugby after ending up in hospital after a knock to the head while playing in 2011.
Following that game, he found he was more susceptible to getting symptoms of concussion after matches.
Go to next video: Rugby star backs concussion campaign