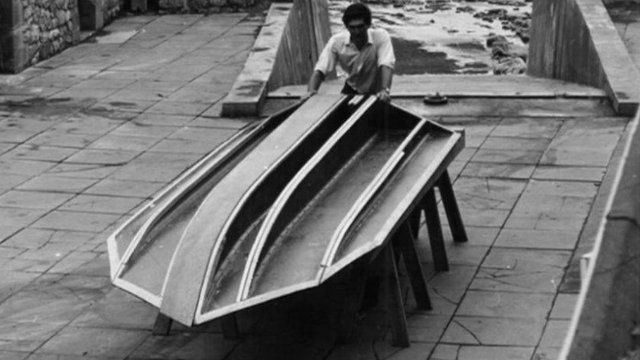 Video
Atlantic College works on tsunami rescue boat design
Students at a south Wales college are building a boat aimed at helping rescue services in the event of a tsunami.
On the 10th anniversary of the Indian Ocean tsunami, students at UWC Atlantic College in the Vale of Glamorgan are trying to create a boat specifically designed to cope with the aftermath of a tsunami.
The group includes Nanami Ito and Sara Yamasaki who were at school in Japan in 2011 when a tsunami struck killing 16,000 people.
The college has a history of designing life boats. In the 1960s students pioneered the rigid-hulled inflatable boat or rib design. The college sold the rights to the RNLI for £1.
David Grundy reports.
Go to next video: Oldest lifeboat back on the waves