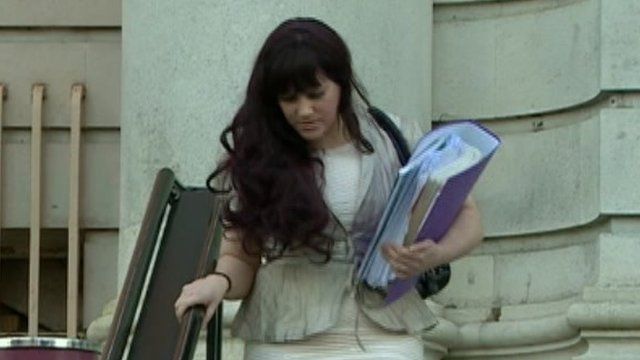 Video
Joanne Mjadzelics had abuse images to 'trap' Ian Watkins
An ex-lover of paedophile singer Ian Watkins was trying to expose his abuse but was viewed as a "nuisance" harassing the rock star by police, a trial has heard.
Joanne Mjadzelics, 39, of Doncaster, denies child abuse image charges.
She has said she only swapped indecent images and had explicit online conversations about child abuse with Watkins in an attempt to trap him.
Her defence said her trial was a mission to cover up police failings.