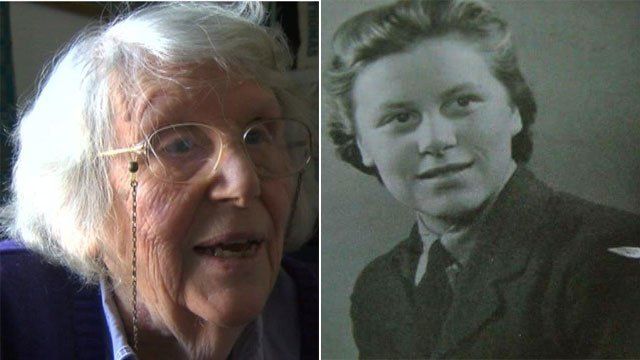 Video
Bletchley codebreaker Gwen Watkins on women's role
Bletchley Park in Buckinghamshire conjures up images of World War Two codebreakers and the Enigma machine.
The code machine was used by the German military to encode signals.
The Nazis believed it was unbreakable but at Bletchley, they worked it out and cracked codes on a daily basis.
Little has been written about the role of women who worked there, but a new book is about to change that.
Charlotte Dubenskij met 91-year-old Gwen Watkins, from Mumbles near Swansea, who, as Sgt Gwen Davies, worked at Bletchley de-coding traffic between German airfields.
She tells of the secrecy involved and meeting her future husband, poet Vernon Watkins, there.
Go to next video: Bletchley Park reopens after refit