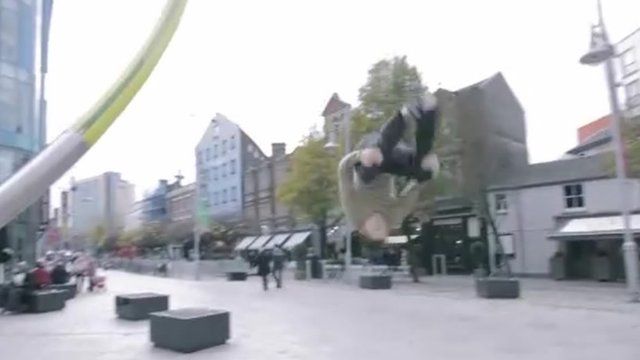 Video
Freerunners hoping to find funds for Cardiff city venue
A group of Cardiff freerunners are hoping to secure funding to open a city centre venue dedicated to the sport.
Also known as parkour, freerunning is an alternative sport with demand for it growing in the Welsh capital.
Its popularity has seen it used in performances, feature films and adverts.
Frazer Meek, of Cardiff's Freerun Fluidity, explains why the sport is so popular and how it started in Wales.
Go to next video: Freerunning in Kashmir