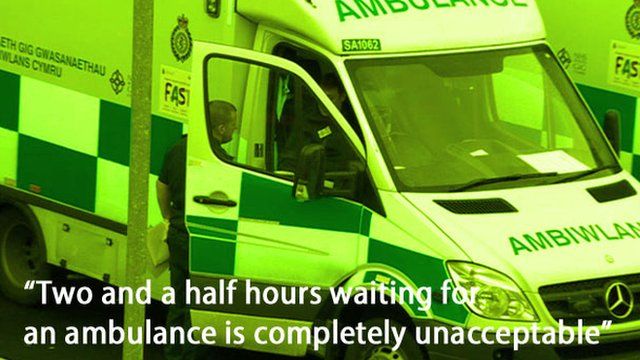 Video
Healthcheck Wales: Mark Drakeford on the ambulance service
As part of BBC Wales' Healthcheck Wales, Mark Drakeford is questioned about the challenges facing the NHS - and its performance.
The health minister talked about changes to the ambulance service to make sure crews get to those in the most need quickly.
Mr Drakeford was asked by BBC Wales' Jamie Owen about the case of a 92-year-old Swansea woman who had to wait two-and-half hours for an ambulance after she fell and broke her hip in her garden.
He said such a wait was "completely unacceptable".
Go to next video: PM slams management of Welsh NHS