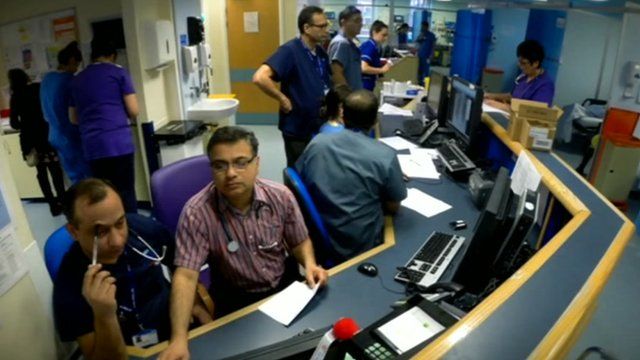 Video
Welsh NHS just as good as England
Almost half of the people in Wales believe the Welsh NHS performs just as well as the health service in England while another 15% think it performs better, a new poll suggests.
The NHS in Wales has been called "substandard" by ministers at Westminster over the last year.
Almost 47% of people thought the performance of the Welsh NHS and English NHS is "more or less the same".
But 21% thought performance was worse in Wales, the ICM/BBC Wales poll found.
Owain Clarke reports.
Go to next video: NHS used as 'political football'