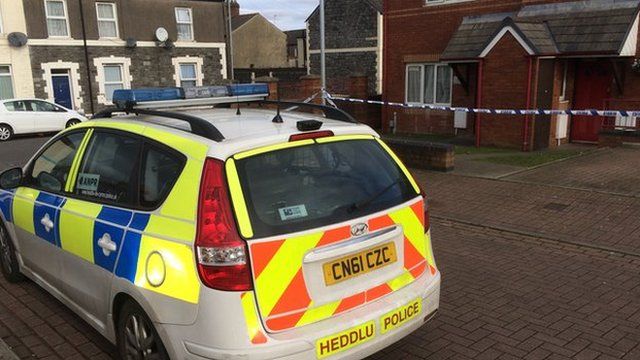 Video
Cardiff residents 'heard shouts' before Splott attack
Residents say they heard shouts before finding a man had been assaulted on a street in Cardiff.
Several men were involved in the incidents in the Splott area on Monday which left a 33-year-old man critically hurt, South Wales Police said.
A man with a baseball bat was seen smashing a car on Splott Road before it was driven away, said one witness.
Resident Jessica Brown explains how she heard shouts from outside while she was at home.
Officers are appealing for witnesses to incidents in Mercia Road, Splott Road, Habershon Street and Wilkinson Close.