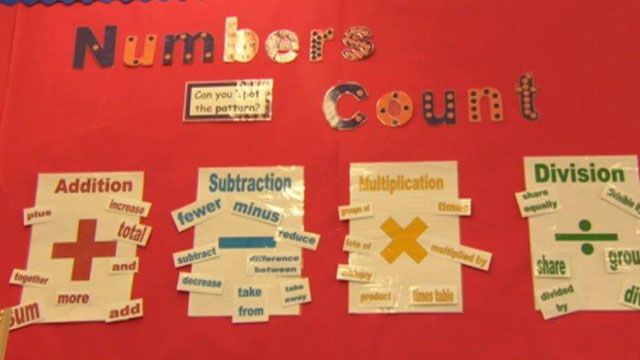 Video
Numbers games help Bridgend pupils improve
Oldcastle Primary School in Bridgend has become the first in Wales to bring in an intensive programme to pupils from a cluster of schools who are struggling with maths.
The results have brought 20 months progress over just three months on average.
Teacher Richard Owens says there has been "significant improvement" in a short space of time.
Every Child Counts costs around £2,500 per pupil although head teacher Jeremy Thompson said despite the financial commitment, it was a good investment.
Go to next video: Pupils' maths skills need to improve